See also / ver también semanaturistica.com

Aqui se encuentra algunos fotos e imagenes de la feria de Moyobamba.
Here are some photos of the Moyobamba Fair June 2005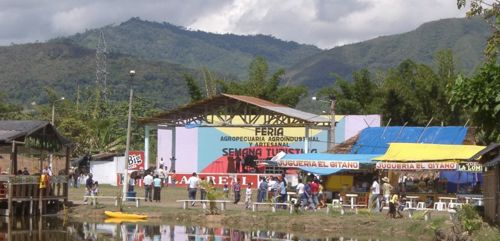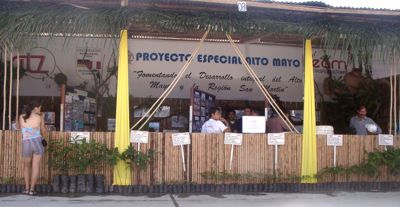 PEAM - estante con información a cerca de sus proyectos en las comunicades nativas y comunidades locales con desarrollo sostenible, protección del medio ambiente,trabajo en areas de protección.
Proyecto Especial Alto Mayo - informational stand about their work with local communities, sustainable development, conservation of the environment, work in protected areas etc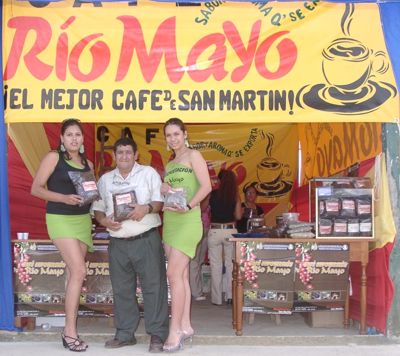 Estante de la empresa Moyobambina "Café Rio Mayo", quienes producen un excelente café calidad exportación. Prueba su rico café en la feria de Moyobamba
Stall of the Moyobamba company "Café Rio Mayo" who make excellent coffee that you can sample at the Moyobamba fair.
.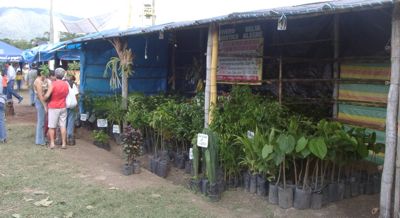 Venta de plantas tropicales.
Sale of tropical plants.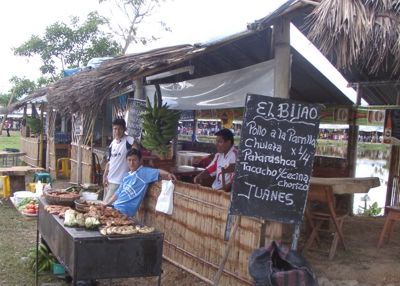 Restaurante "El Bijao"
"El Bijao" Restaurant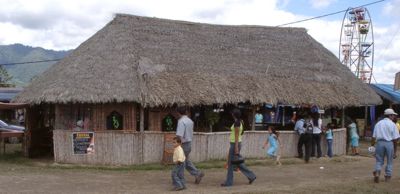 Construcción típica de la selva
Traditional jungle construction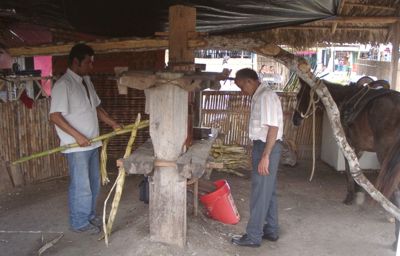 Trapiche para sacar jugo del caña Para tomar, para preparar agua ardiente y para chancaca.
"Trapiche" for extracting the juice from sugar cane. It is used to drink, to prepare the alchohol "agua ardiente" and to make "chancaca" a common and presumably nutritious sugar substitute.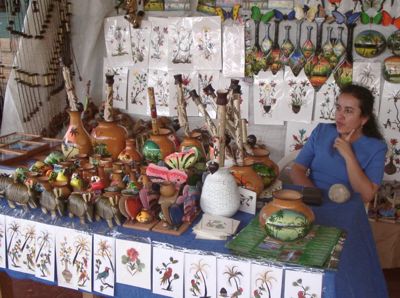 Linda artesanía selvática de Tarapoto
Jungle crafts from Tarapoto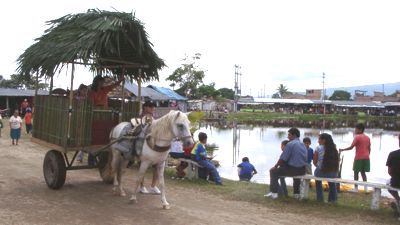 Paseo en caballito
Little jaunt in a rustic carriage.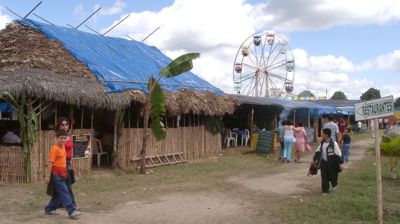 Los restaurantes se encuentran por aqui!
The restaurants are this way!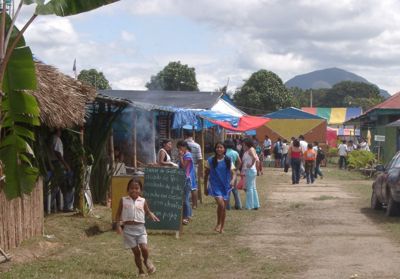 Vista del Morro del Calzada desde la feria de Moyobamba
View of the Morro of Calzada from the Moyobamba fair. The Morro is great for a strenous walk and is about 20 minutes away by car.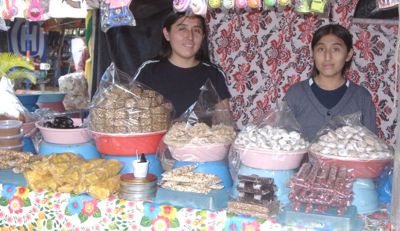 Ricos dulces desde Piura
Delicious sweets from Piura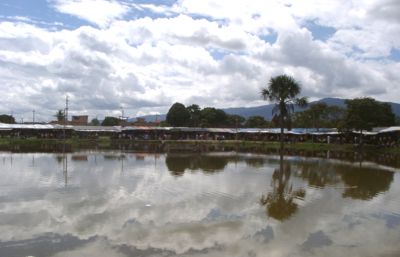 Vista sobre la laguna en el campo ferial de Moyobamba.
View over the lagoon in the fairground area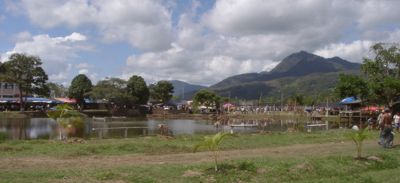 Otra vista general del campo ferial
Another general view.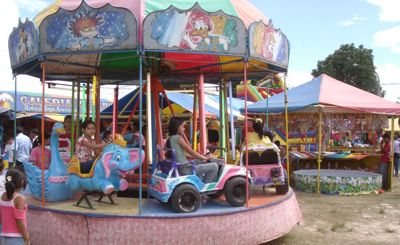 Niños divertiendose en la feria
Children having fun on a merry-go-round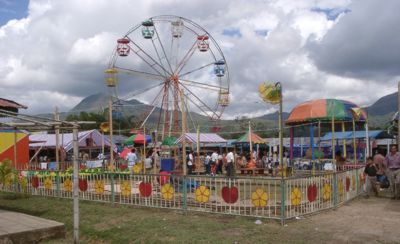 Mas diversión
More fun.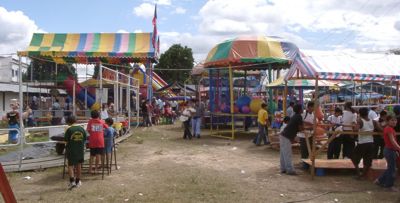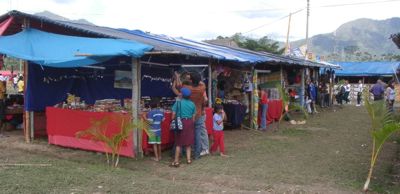 Mas estantes de negocios diversos
More stalls.
Regresar arriba
Return to top of page
Regresar a página principal de Moybamba.net
Return to home page of Moyomamba.net
Copyright Richard Dobson © 1999-2008